Takeaway Software
One-Stop Cloud-Based Point of Sale (POS) System
Online Ordering Website + ​Self O​rdering KIOSK + Call Center Solution

Take your business to the top of the food chain with the our Restaurant CALL CENTER
Trusted by 5,000 restaurants in 20 countries.  Kitchens & Restaurants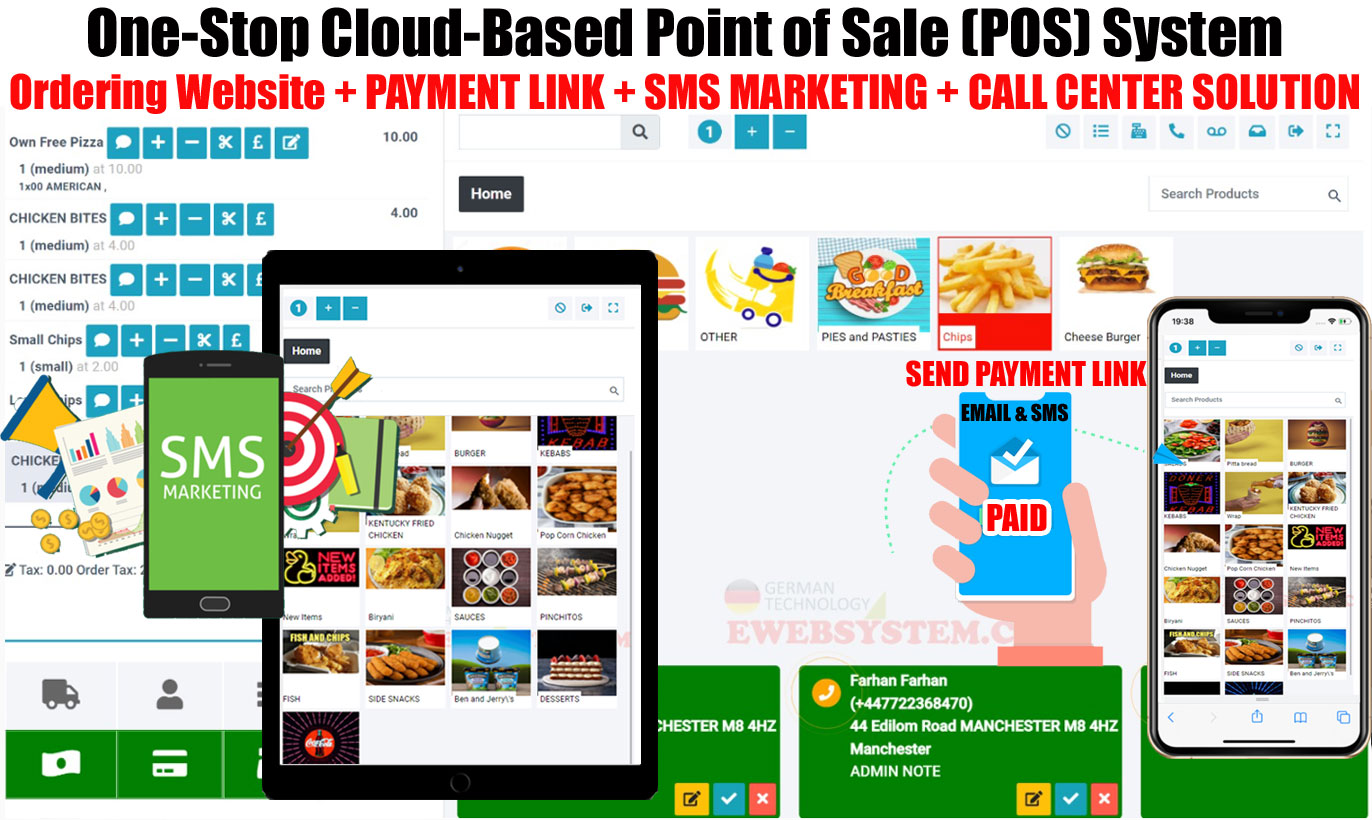 ADVANCE POS SOFTWARE WORKS 80% OFFLINE
Ewebsystem is a cloud-based POS system that operates on iPads or as a browser-based POS. The software offers tools for all types of retail and restaurant businesses and a 14-day free trial. 

Even at its baseline plan, features can handle busy retail shops that require detailed inventory tracking, customer, and employee management even while offline. And because it is cloud-based, you get remote access to your back office and POS, making the best option for store management.

Are you a restaurant owner?
Join us and reach new customers
Just a few steps to join our family